Property Surveyors
Brian Oakwell & Company specialise in the retail commercial property sector in the UK.
Press Release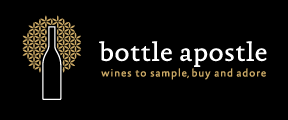 On behalf of Bottle Apostle, Brian Oakwell & Company have acquired a new store at 59 Abbeville Road, London, SW4, to open in March 2014.
Bottle Apostle who won the "small wine merchant of the year" award, is a highly successful specialist wine merchant with stores in Victoria Park and Crouch End.
The new store in Abbeville Road, is located in another of the high quality London Villages, similar to Victoria Park & Crouch End. Other retailers in this improving "village" include The Ginger Pig, Bistro Union, Pizza Express (also a Brian Oakwell & Company acquisition) and Macfarlanes Deli.
Bottle Apostle have taken a 10 year lease on an FR&I basis at an average rent of £34,000 per annum, with 12 months rent free. The store is approximately 800 sq ft. The landlord was represented by Vause Cribb.
Brian Oakwell & Company, as well as retained by Bottle Apostle, also act for Jonathan Norris Fishmonger, Arancini Brothers, a butcher, a cheese shop and an Artisan Baker. All are seeking new stores in London Villages, so please do email all suitable opportunities to brian@brianoakwell.co.uk